Kevin Quantum "Christmas Special" with Guests
Duration: 1hr 45 min incl. 15 min intermission
Ages: 5+
Tickets: £20/£18 CONC/£18 CHILD
Sunday 24 Dec 15:00
Wed 27 Dec 14:00
Wed 27 Dec 19:00
Thur 28 Dec 14:00
Thur 28 Dec 19:00
Fri 29 Dec 14:00
Fri 29 Dec 19:00
Sat 30 Dec 14:00
Sat 30 Dec 19:00
Sun 31 Dec 14:00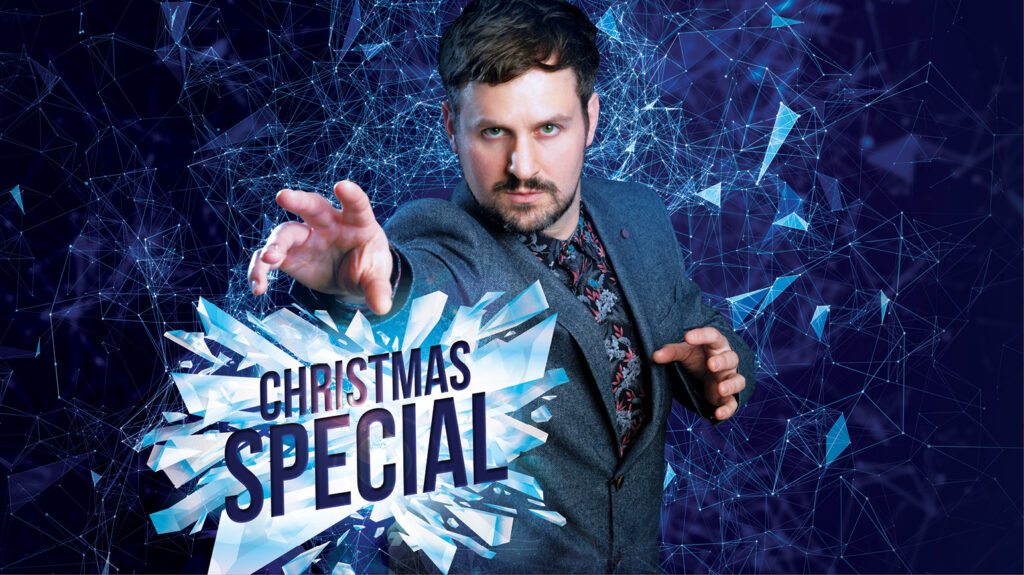 See real magic this Christmas! 
Straight from sell-out shows around the globe, magician Kevin Quantum and special guests are back with NEW astonishing illusions and big laughs in a riotously fun and magical Christmas show for the whole family!
Trained by Penn & Teller, and having reached the final stages of Britain's Got Talent, Kevin's shows are a mix of amazement, laughter, audience participation and derring-do!
After sell out shows last Christmas, we're so excited to be back with a brand new show to fry your brains and unwrap the Christmas Special once again!
"you're like a sexy Dr Who" David Walliams
★★★★★ 'Astonishing' Evening News
★★★★★ 'Master Illusionist' Adelaide Advertiser
GUEST PERFORMER: OLIVER TABOR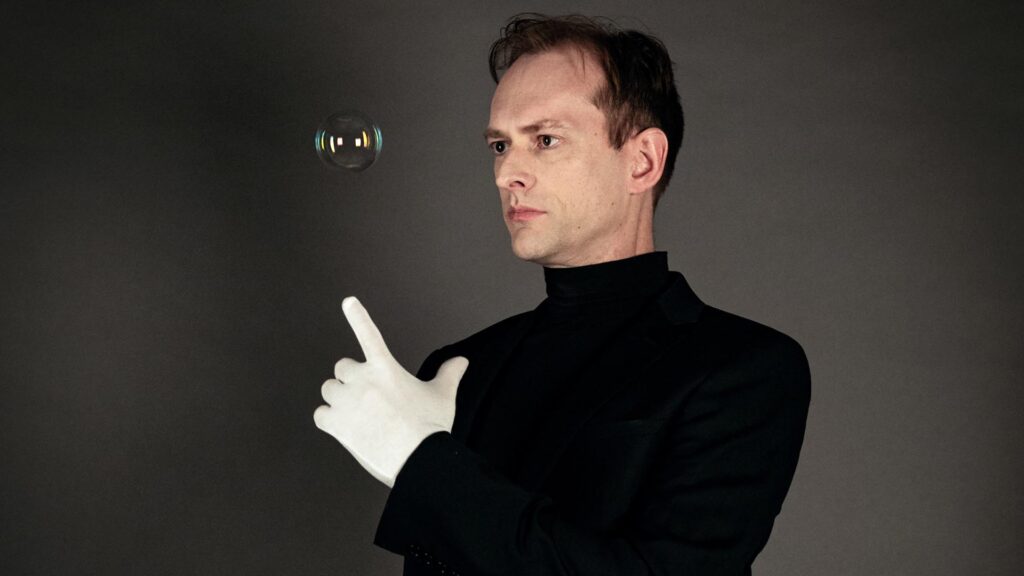 Oliver Tabor is a multi-award winning member of the Magic Circle & International Brotherhood of Magicians. A British Magical Champion, he gained his most recent accolade in the stage category at the prestigious international FISM Championships of Magic. Oliver is a past President of the British Ring (UK branch) of the International Brotherhood of Magicians: the world's largest magic society.  

He has advised for TV and films including "Now You See Me 2" and "London Spy" and appeared in advertisements for leading brands, such as Cutler and Gross.
He is in demand internationally, with performances all around the world from Australia to the US and has been one of the few UK magicians invited to present lectures to magicians in Beijing. 
GUEST PERFORMER: FRASER STOKES
With an interest in theatre from a young age, Fraser Stokes mixes his skills in magic with his experience in acting, having qualified with a BA Hons drama degree. He has a profound desire to create an experience for his audiences, not just a performance to be watched. 
Among his many awards, Fraser is a winner of the British Champion of Stage Magic, the highest obtainable magic award in the UK. He has won the British Ring Dittia Shield for Manipulation 2 years in a row in recognition of his exceptional sleight of hand skills. Fraser has created his own unique concoction of entertainment fusing magic and theatre to create 'theatrical magic'. 
Fraser loves to engage the audience's imagination while performing as his alter ego Hamish.