Tricky Ricky: Festive Funtime
Duration: 50 mins
Ages: 4+
Tickets: £12 / £10 CONC/ £10 CHILD
Fri 29 Dec 10:45 & 12:15
Sat 30 Dec 10:45 & 12:15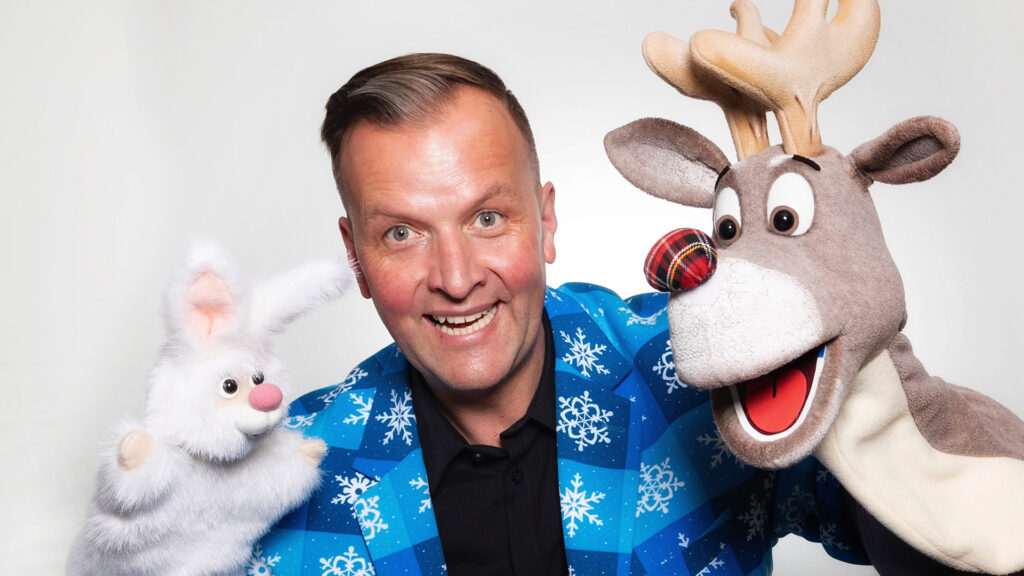 After sell-out performances last year, the Trickster returns with some more festive fun and lots of his puns in this "Festive Funtime Show" starring Jingles the Reindeer.
Also appearing is his mischievous rabbit Sonny the Bunny bringing his usual madness and mayhem.
Prepare to be amused and amazed in this fast paced and chaotic magic show It's cabaret for kids and childish-grown-ups too!
Crowned four-time winner of "Scottish Children's Entertainer of the Year", always a sell-out at MagicFest. Tricky Ricky looks forward to welcoming you to the show.
★★★★★"A polished performance" Edinburgh Evening News
★★★★★"The legendary Tricky Ricky" Hard Rock Cafe Edinburgh