Elliot Bibby: The Best Of Bibby
Duration: 55 mins
Ages: 10+
Tickets: £14 / £12 CONC/ £12 CHILD
Wed 27 Dec 18:00
Thur 28 Dec 18:00
Fri 29 Dec 18:00
Sat 30 Dec 18:00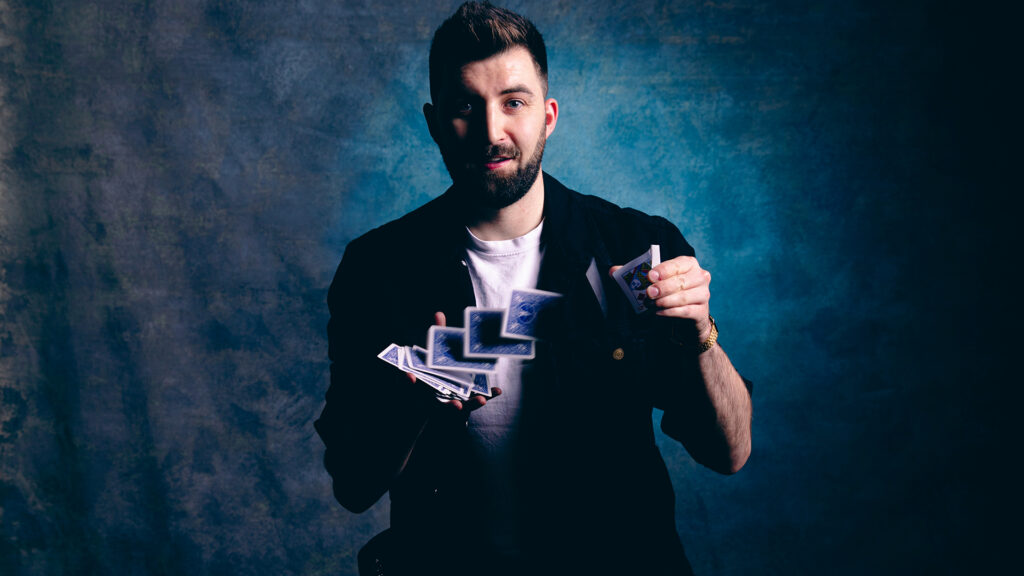 After a COMPLETE SELL OUT at this year's Edinburgh Fringe Festival with the Insane Magic boys, Elliot is back with a solo hour of magic. Bringing the best he has to offer, from 10 years of professional shows.
Elliot has performed at the Edinburgh Fringe for 10 years running, created viral videos for the BBC and won the Australian Fringe World Weekly Comedy Award.
He will be showcasing why he was awarded both the International Brotherhood of Magicians British Ring Magician of the Year and the 'WINNER of the Sonny Day Edinburgh Magician of the Year', in this comedy magic extravaganza.
★★★★★ "cheeky, charming magician" – Edinburgh Spotlight
"Bibby is the master of creating crowd warmth. His humours quick and punchy, but it is his magic that is truly impressive" – The Fourth Wall
"the audience participation is fun and works well with the charm implicit in the entire performance." – FringeFeed